A prospective for customer!
Takumi Yamazaki will teach for the first time.
A method to successfully attract customers using SNS etc. "SNS transmission seminar" will be hold! !
Using SNS
How do you get customers?
Once in a few hundred years? !
Once in a thousand years? !
The middle of the big revolution! ! !
The agricultural revolution took 5000 years to complete.
The Industrial Revolution is 300 years · · ·
Information revolution is occurring.
PC is 30 years · · ·
Smart phones have been around in 10 years! ! !
The next technology will last a couple of years.
Then,
"Internet literacy" up in this era! ! !
How to use FACEBOOK
How to use Instagram
How to use LINE @ and e-mail magazines
···And so on
Media is evolving more and more.
Functions are also increasing more and more.
Brush up is important if you want to make maximum use.
How to take a picture
How to write a profile
How to write sentences with impact
How to increase friends
How to increase liking
How to increase customers
···And so on
I will teach you "SNS transmission technique" that Yamazaki Takumi acquired based on many years experience! ! !
How to attract customers "SNS Dissemination Seminar" will be held only this time!
"Because it is Yamazaki Takumi, is not it acceptable to pass?"
"Only for people with power like celebrities or books,
Is not it difficult for me ...? "
There may be various doubts and uneasiness.
But why did "that person" have power?
I think that it is also important to know.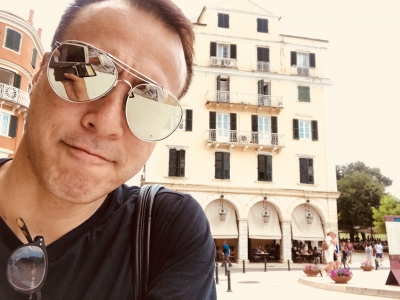 As there are limits in the seats, those who wish to participate should apply as soon as possible.
"Takumi Yamasaki's Seminar on Sending out SNS"
【Date and time】 August 2 (Thurs) 19: 30-21: 00 (OPEN 19: 10)
【Place】 Tokyo 23 wards (We will notify you as soon as we decide)
【Amount】 General: 4000 yen
Special discount: 2000 yen (those who already attended the motivated switch all day seminar)
【Application】 yaruki-no-switch@taku.gr.jp
Subject: 8/2 Seminar Registration
Contents: name, address, address, number of sheets
If you are a special discount, the date of attendance of the seminar and the name of the instructor

Takumi Yamazaki Book, English ver.
↓↓
http://www.amazon.com/Shift-ebook/dp/B007VSDZPG/ref=sr_1_2?ie=UTF8&qid=1370728415&sr=8-2&keywords=shift+takumi+yamazaki
Able to download if you click this site.