Nice, Mallorca, Ibiza, finished the trip of Barcelona · · ·
Flattery in Paris, returned home after doing what I have to do.
I got up early with touch and go and came to Rikuzentakata.
For me, unknown Tohoku, Rikuzentakata
・・・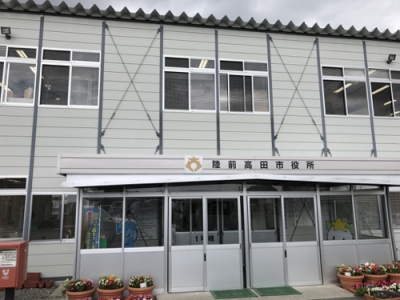 * City Hall as it is temporary
What is going on after the six-year has passed ...
I arrived, but I was caught in the gap with my imagination.
In the devastated town, using a huge belt conveyor there, cutting off the mountain and raising it by 12 m.
"Here is the main station ... that is a miracle pine tree ..."
Only the soil, the sea and the Yumbo are visible in front of my eyes.
However, I can see that it seems to be an existence in the eyes of people there.

Mayor's speech "Town development without the word normalization" ...
I met with Tooru Mayor and it was very impressed.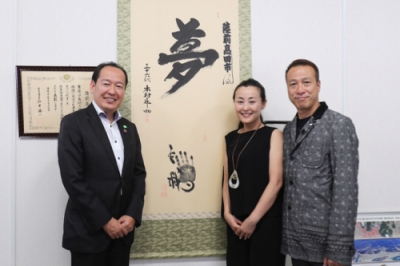 A society in which men and women cooperate together and can cooperate with each other even if the physical function and the cognitive function are deteriorated even if the physical function and the cognitive function are degraded even if it is supposed to have a disability, a society where pregnancy, childbirth, child rearing can be done safely, a person in need For the realization of a society that does not need to be conscious of the so-called "normalization" or "barrier free" even if it is natural to help, I formulated an action plan to guide.
We will appreciate again for many warm support from not only domestic but also from all over the world and we will work on promoting this action plan so that we can grow to a beautiful city that is proud of the world.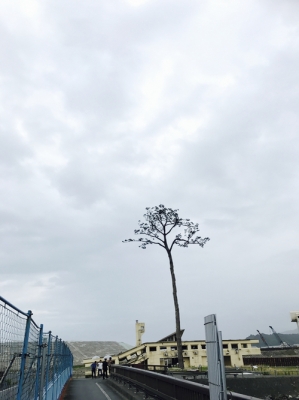 Normalization ···
To promote social welfare with the goal of guaranteeing to the disabled people. the right to live a normal life of everyone as much as possible. A philosophy born from Denmark's initiative, Bank-Michelsen advocated. Equalization. Normalization. [Originally proposed as a welfare philosophy for people with disabilities, but now it is recognized as a philosophy of symbiotic society without discrimination] http://www.weblio.jp/content/ Normalization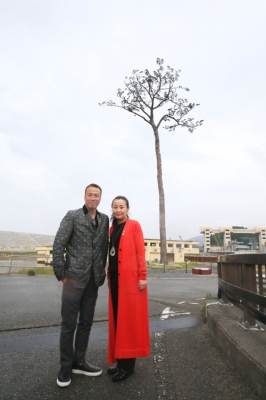 "Because Rikuzentakata city forced to start from minus, citizen, region, enterprise, administrative agency will be united in town planning, we can transfer the experience and lessons of earthquake to future generations, I believe that we can create a city full of opportunities and hopes while seeking out of it. "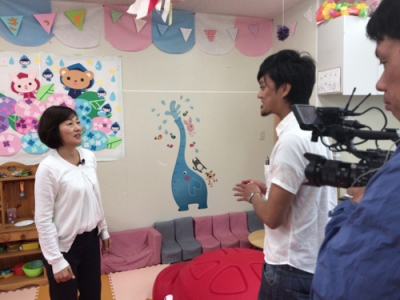 It is not an idea of minus to ± 0 ...
Because I became negative, I can draw a more positive vision.
Not only the building's barrier-free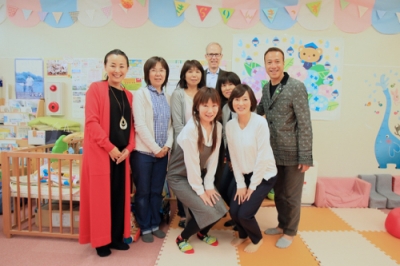 If there was a heartbreaking person,
If there was a person who got lost in the way of life,
Why do not you go to Rikuzentakata? I want to do the city is called.
Such thoughts are overflowing from everyone.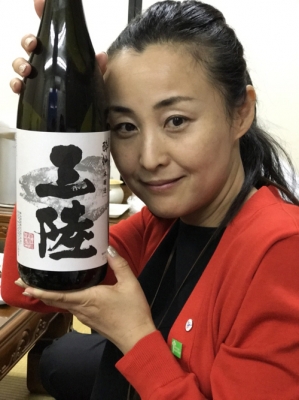 Temporary housing, temporary shopping district ...
Hypothetical nurseries, hypothesis pubs ...
The restoration is still to come.
Amway's "Remember Hope" ...
Https://www.amwaylive.com/content/asia-pac/japan/amwaylive/feature/rememberhope/index.html
The fifth building of Amway House is in Rikuzentakata.
I felt its meaning and significance
!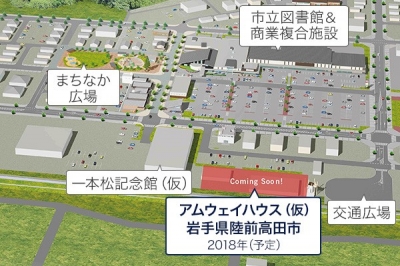 A miracle of a pine tree ...
I feel "a miracle of thought" more than that.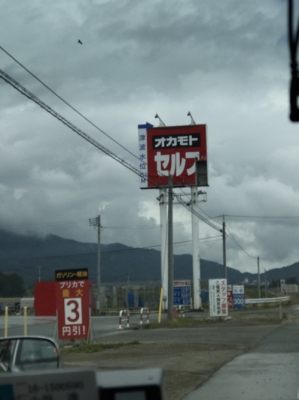 * The tsunami came up to the height of this sign.
But those who live here were
It is not a feeling of tragedy but looks walking towards to a bright future,
Many experiences are sent toward the world as "knowledge of disaster prevention".
Because they are a wounded one, they can heal.
Because it is a victim, knowledge of disaster prevention can be conveyed.
I got excited as I could not digest a lot of information in a short time.
It is still a sentence of dyspepsia without confirmation or conclusion of disaster,
But I thought that I wanted to spell honestly it here and I wrote it momentously.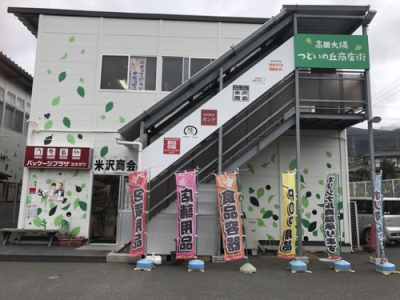 *Temporary shopping street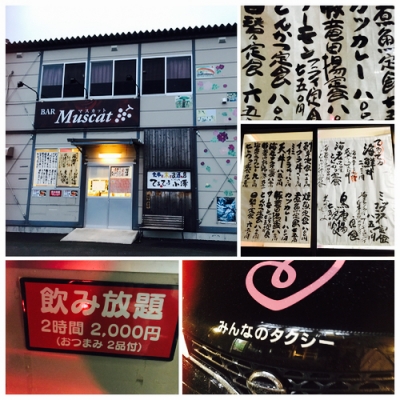 * Bar Muscat · · · I became hungry to see set meal! A temporary drink shop.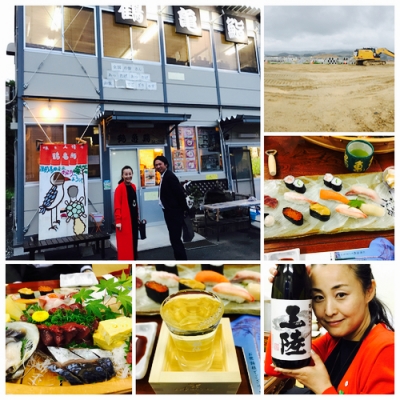 *Sushi place where give us a lot of energy.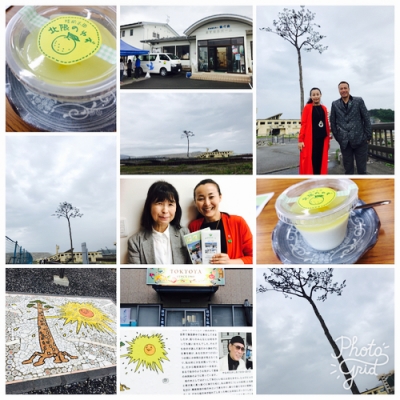 * The northernmost Yuzu's pudding produced at disabled facilities, impressed!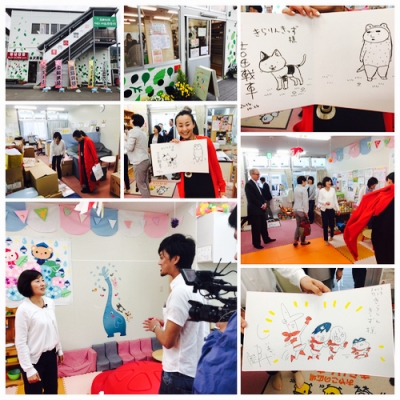 * It is said that half of Rikuzentakata children are registered in the facility here, but the place is narrow · · · I'm looking forward to next year when it gets wider!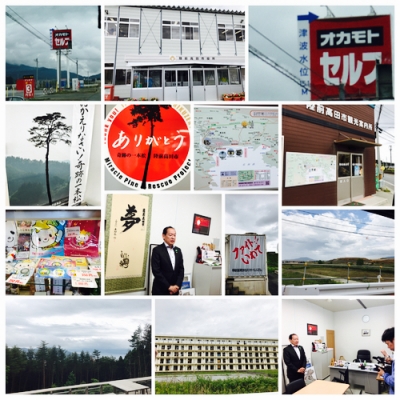 * My heart is trembling with the warm and powerful existence of the people from
the City Hall.
I was impressed by the warm feeling of the mayor.
It was great time in Rikuzentakata. I felt a lot of learning things!
__________________________
__________________________
__________________________
Photographs from friends in New York ...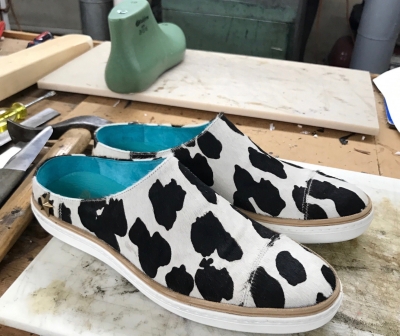 Her art is so cute!
I will introduce more!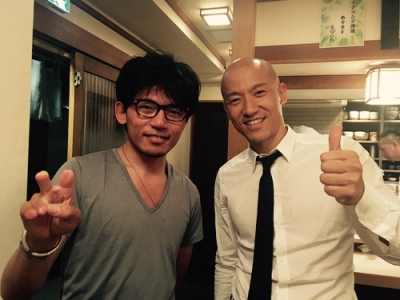 Climber, Kuriki kun and Aiba kun!
Wow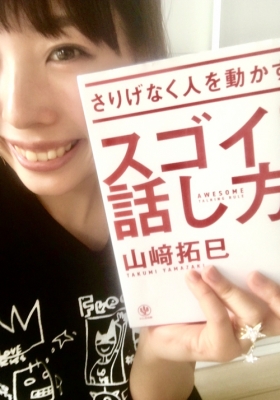 Sugoi girl!
Thank you!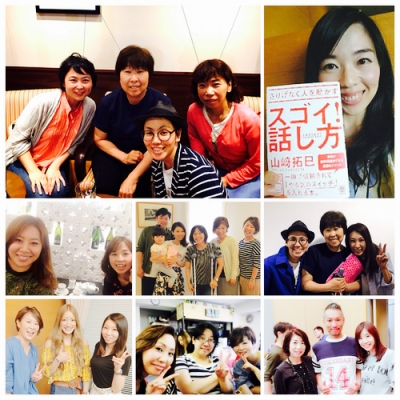 Thank you everyone!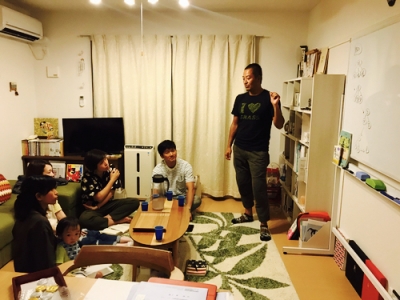 __________________________
__________________________

Takumi Yamazaki Book, English ver.
↓↓
http://www.amazon.com/Shift-ebook/dp/B007VSDZPG/ref=sr_1_2?ie=UTF8&qid=1370728415&sr=8-2&keywords=shift+takumi+yamazaki
Able to download if you click this site.