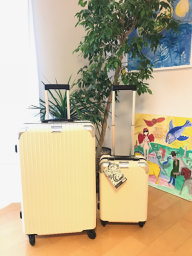 Korokoro traveling bag! New color release decision! ! !
Last year, released, cute ♪ and popular Korokoro Black!
In answer to the request,
Korokoro white was decided on sale! ! !
Like Black, when you open the inside, Mandala Picture of Yamazaki Takumi is drawn!
"Drawstring" using this cloth is also attached, it is a great success in accompanying the trip!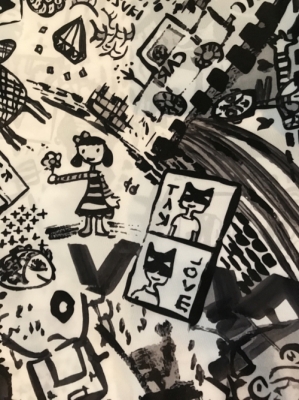 Like black, it will be sold in sets of two!
The size is. . .
Size for carry-on (height 53.5 cm width 38 cm depth 20 cm 2.8 KG) and
Overseas size around 4 nights (height 81.5 cm width 52 cm depth 28 cm 4.5 KG)
Material is polycarbonate material and it is quite lightweight.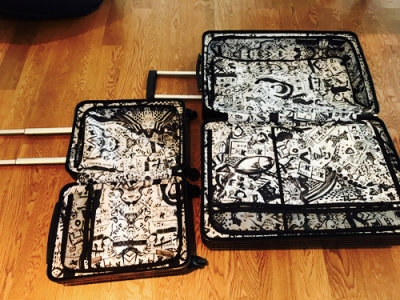 Because it is the same length
It is also a feature that you can move 2 pieces in one hand!
The price is ", 40.000 yen" with 2 pieces.
(Tax, shipping fee, other fees are required separately)
Application is ...
↓ ↓ ↓ Please be patient with the staff.
taku-staff@taku.gr.jp
Please put "Colo Koro bag" in the title (haha)
name
Postal code
Street address
phone number
mail address
Number (one set by large and small) What set?
* In the case of application from mobile, please contact from taku-staff @ taku.gr.jp
Please be able to receive reply mail, thank you.
* It will be delivery after payment is confirmed!
__________________________
The same tote bag as the fabric in the colored bag! !
This is also a little left! !
By all means, please use together with the korokoro bag
♪
↓↓↓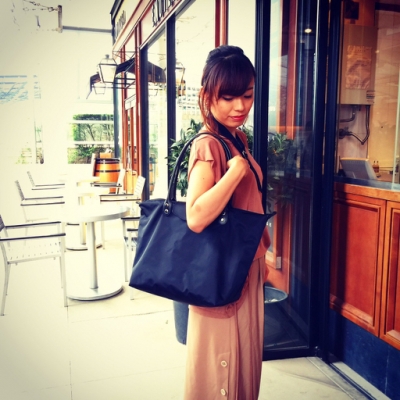 Takumi Yamazaki Book, English ver.
↓↓
http://www.amazon.com/Shift-ebook/dp/B007VSDZPG/ref=sr_1_2?ie=UTF8&qid=1370728415&sr=8-2&keywords=shift+takumi+yamazaki
Able to download if you click this site.