わ!!!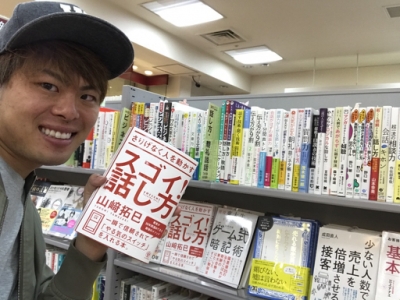 It will be trouble if it my group read it.
It was a book in which Takumi 's greatness was condensed.
There were plenty of learning and specific behavior changed
I felt that I was going to be conscious of being the first to enlarge the group "39 with altruistic feelings, turning over".
It was connected with the story of the poster Tibetan monk and trembled!
We are a nuclear family born from a nuclear family!
I have been influenced a lot in the last 5 years since I knew you.
I got a sense of being able to think that it was nice to meet Takumi san.
If everyone in my group bought it,
We will check the level of which chapter impressed with! lol
We are all looking forward to our future work to be used as altruism by Takumi's talent.
/////////////////////////////////////////
I received impressions ...!
/////////////////////////////////////////
I bought it at Amazon quickly!
And Takumi's new book arrived!
I was excited to read it!
Thank you for a wonderful book!
__________________________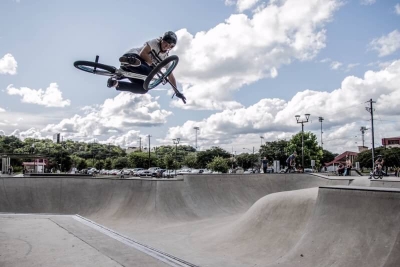 I am aiming for the world's best in BMX!
However, expedition costs are strictly gathering aid.
I would be happy if you could cooperate!
Https://m.facebook.com/minato.ooike
【Report and cooperation request】 【Share, spreading great hope】
【Please help the expedition expenses in the USA! 】
X GAMES to be held in Minnesota, USA on July 13 - 16
I will participate in the VANS Pro BMX Cup (US OPEN) to be held in California, USA on August 4-6
X GAMES will do demo run with about 10 invited guests, not in the convention format! This year there is a demo time of Women's on the official schedule so it is highly likely to be broadcast. In the future, I will participate in the game to establish Women 's frame in X game.
I do not know if VANS Pro BMX Cup (US OPEN) will be in tournament format, but also participate only with invited riders and fly with the world's top girls.
I graduated from high school, came out to the Kanto, living alone. The current company is a major white company, but I could not get a one-month break on rocks.
I thought about lots of troubles by myself, still I had a strong desire to ride with X game and US OPEN in the US, retired from my current job, decided to leave the apartment and go to the USA.
I have retired in July and I lost my job and I can not afford to spend a month in the United States with little savings.
Those who give us your feelings, we invite you to donate expenses.
I have strong feelings to absolutely earn money by myself and do what I like with my money, but this time is not realistic.
I understand that such behavior is pros and cons quite a lot.
It is difficult to return the funds you receive with funds, but I would like to return it in some form.
Those who lend us your power, I hope to contact you.
Please message of SNS! It is! It is! It is! It is!
I will tell you my account etc.
I quit my job and leave the apartment where I live and it is a level that I can not think about now after I return home, but I'm on a bet with that momentum!
If there are those who support the American expedition that I gave my life bet, thank you very much.
Thank you for looking through the long sentences!
Even just having you share it and spread it is very helpful! Thank you!
Oike Minori (Ooike Minato)
Born in 1996.12.02 (20 years old)
I touched the motocross race etc from early childhood, I started riding Freestyle BMX from the end of the second grade of junior high school and it was my 6th year
Entry to the BMX convention for the first time in a junior high school third grader.
PERUGIA CUP 2011 is 8th in beginner & women's class.
Won the Beginner & Women's Class with PERUGIA CUP 2013, to become Japan's top girls rider.
There are almost no girls classes in the domestic competition, and every time I go to the competition, I am riding in a male rider.
Challenge the world championship
2013.3.17 Estonia · Tallinn World's highest convention
High single travel to SIMPLE SESSION 13
World series held in China in October 2015
Participate in X GAMES exhibition
This year, we invite from X-GAMES and VANS Pro BMX Cup (US OPEN) in 2017 and plan to travel to BMX's home country in the USA one month from July to August
Appearance in overseas commercials, magazines, shows at various events, etc.
Last year's X GAMES Girls session movie
Https://youtu.be/A99Dk8x6u3A
Accessories and miscellaneous goods · car shift knob
Maintenance of the body and body creation
Sagamihara acupuncture orthostatic clinic / body laboratory
Off-time clothes and expedition items
Http://blog.livedoor.jp/minatobmx/
Https://www.instagram.com/minato_oike
__________________________
From Ikeda Takamori's facebook ...
What is happening now is that,
It is not a reason not to make a decision,
It only becomes a condition to make a decision.
Because it is raining, I will not go out,
Because it is raining, I will mark an umbrella,
Just heading for a new decision.
Just by setting up the situation we will go forward,
They do not mean something excessively.
I want to do something, want to do, want to get, etc.
It is meaningful to happen in the way there,
I want to know, I want to think, I want to understand.
Direction was born with primary desire,
With a secondary desire we get wisdom.
- While reading the national book winning work "name editor Perkins".

Takumi Yamazaki Book, English ver.
↓↓
http://www.amazon.com/Shift-ebook/dp/B007VSDZPG/ref=sr_1_2?ie=UTF8&qid=1370728415&sr=8-2&keywords=shift+takumi+yamazaki
Able to download if you click this site.