【Notice of Movie Sales】 February 22 Takumi Yamazaki and Toshitaka Mochizuki "Great! How to fulfill a dream "
The other day (February 22), with Toshitaka Mochizuki of the Treasure Map "Sorry! A way of fulfilling dreams "was held.
The venue was filled with enthusiasm and full of enthusiasm!
It was a lecture meeting on a very tight schedule, but the content was so rich that I was studying!
Those who were unable to participate in the event unfortunately this time.
I also participated but I want to learn again this lecture! Person.
It is a must-see! ! !
What! We decided to sell video contents of this lecture! !
↓ ↓ ↓
[Product name]
Movie version "Great! How to fulfill a dream "
[Instructor]
Takumi Yamasaki
Toshitaka Mochizuki
[Contents]
Lecture by each instructor and talk session of both instructors
[Video time]
About 2 hours
[price]
2,000 yen (tax included)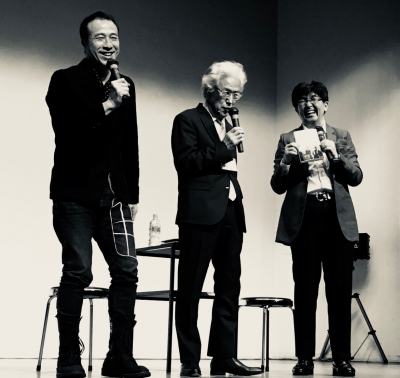 [Video delivery application URL]
https://www.takara-shop.com/cart/product/19811::1
A lot of people got to see it,
Even a single person has many exciting dreams,
I hope you enjoy the dream come true! !
I would like to deliver the wish that ... if I can do such help.
Please apply!
※ Takumi Yamazaki's blog also introduces what he learned in this lecture. Please watch it if you like!

Takumi Yamazaki Book, English ver.
↓↓
http://www.amazon.com/Shift-ebook/dp/B007VSDZPG/ref=sr_1_2?ie=UTF8&qid=1370728415&sr=8-2&keywords=shift+takumi+yamazaki
Able to download if you click this site.