Met His Majesty the Emperor. And ... we talked. Moved.
"What kind of activities are you doing?"
"Are you going all over the country?"
The Emperor told me such a thing, I answered ...
I do not remember.
"Hearts are cute,"
The Empress told me.
It is a truly awesome experience!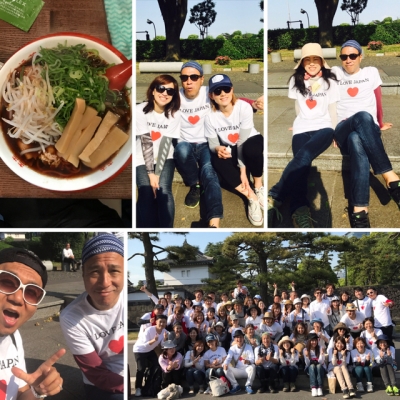 Because I can not take pictures ...
It is a picture before entering the Imperial Palace.
from now···
It is "the meeting to learn Japan".
Today's theme is ...
It is "The truth of the sealed emperor".
Next year, the emperor to be succeeded ...
I will meet the Crown Prince tomorrow.
Tokyo Olympics in 2020 · · ·
A lot of people come from the world.
Can you answer for asking "Who is the Emperor?"
The longest continuing country in the world is Japan
History of 2677 · ·
The second is 1000 years in Denmark
The third is the UK 900 years
February 11 ...
The throne of Emperor Jinmu
The Emperor
Top of world authority
World painting is only emperor
There is no teaching in Shinto
So it is important to learn by your self!
Why did Japan alone last so long?
Emperor = Emperor
King is King
King in the King · · · Emperor
What kind of work is being done by the Emperor?
↓ ↓ ↓
As one of many places
Prayer is the job ...
"All passions pass through me ..."
It is not an amulet but a magic.
Because I get difficulties
Please protect the people.
The soul's parent!
Because the citizens are big
= Treasure in the treasure
125's · · ·
A long history ...
It breaks down the former dynasty with power and regions.
Some of the next power destroys the next ... the history of other countries.
With love and pray · · ·
It came following.
"I want to be a prayer"
"Continue to keep in touch"
The Imperial family wants to be pray.
Continue to keep in mind.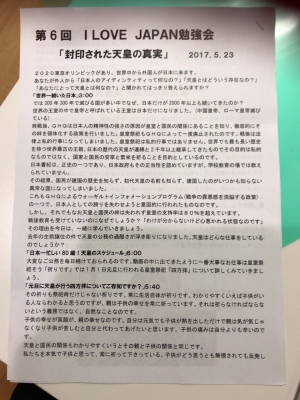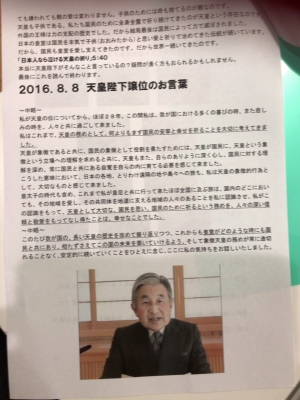 Takumi Yamazaki Book, English ver.
↓↓
http://www.amazon.com/Shift-ebook/dp/B007VSDZPG/ref=sr_1_2?ie=UTF8&qid=1370728415&sr=8-2&keywords=shift+takumi+yamazaki
Able to download if you click this site.