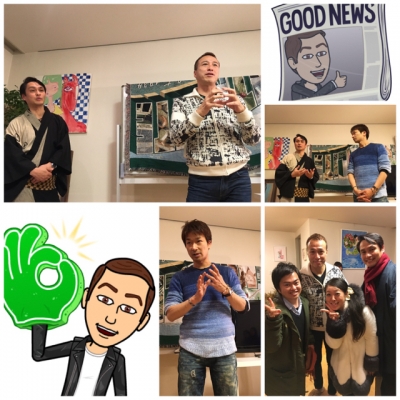 Yesterday was a study session on 'Ise Shrine' ...
Have you been to Ise Jingu Shrine??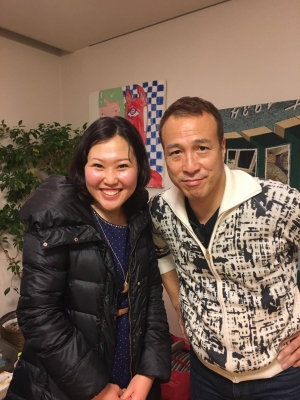 She is from Ise and I am from Shima ...
Ise Shrine ...
Heisei era 2013.
An annual shrine cruise was held in 20 years and 12 million people visited.
One out of ten people · · ·
The dream of the common people in the Edo era "Ise gull"
People in the Edo period who were strictly regulated on travel and movement.
However, only Ise Shrine visitation was an exception.
Even without permission, it was allowed.
Takes 15 days from Edo, 100 days from Iwate,
The age when it took on foot ...
Travel expenses are 500,000 yen at that time's money.
Ise lecture "in the area, two to three people are chosen by lottery to act on behalf.
First of all, what is "Ise Shrine" ...?
Nakamiya, the grand shrine, the 125 generic names around it.
Uchimiya (Emperor's Palace)
Amaterasu God is enshrined and has 2000 years history of 2000.
Shogu (Toyosei Univ. Shinto shrine)
God who controls food and grain.
God of industries including clothing and shelter.
The history of 1500 years.
What is Shikitensenguu?
Once in 20 years.
A huge time of about 10 years, a huge expenditure (about 55 billion yen)
Great waste?
It has been continuing for more than 1300 years.
In other countries (Pyramid, Temple of Parthenon, Great Wall)
Tried to leave things (hardware) as it is.
An ancient Japanese wishes to convey wisdom and technology (software) as it is, has a shrine once in 20 years.
The oldest one is the newest.
Three significance ...
1) Resurrection of the state and the gods regeneration
2) Resurrection of the Japanese soul
3) Pray for everlasting peace

Takumi Yamazaki Book, English ver.
↓↓
http://www.amazon.com/Shift-ebook/dp/B007VSDZPG/ref=sr_1_2?ie=UTF8&qid=1370728415&sr=8-2&keywords=shift+takumi+yamazaki
Able to download if you click this site.