The 3 rd distribution was done! Please listen.
A bestseller "Yamazaki Takumi" and everyone make it! Podcast program
Takumi Yamazaki Podcast 【"Laughter Takumi Group" Yamazaki Takumi and Amusing Fellows !!!】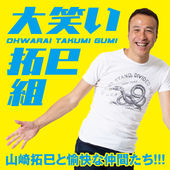 ※ Click above URL and click "View on iTunes"! Click "Subscribe".
* Even if you search "Takumi" with iTunes and Podcast, programs will come out!
Please "register" and listen to it ♡
The third time is a request from (Mr. 44 Arare from Tokyo)
"Takumi was a comedian at the stoic land track department when you were a student? Want to become a character that can spoil the laugh in innocence and spoil the field with scenes where there are ups and downs in sports and work."
Please enjoy the message from Takumi.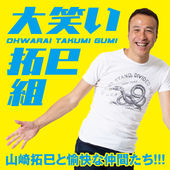 【Program content】
"Takumi san! Tell me ~! Takumi Yamazaki will answer your request!
We will pick you up from the questions you've received and answer within the program.
Mr. Takumi who is lectured overseas and nationwide answers "Only you" questions.
It has become gorgeous content like Petit Seminar ♬
Yamazaki Takumi Podcast [Takumi Yamazaki and Amusing Fellows !!!] The answer to the question you requested may be broadcast within the program! Is it?
Please check it on the program by all means ♬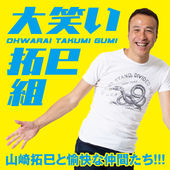 ● For those who wish to ask Yamazaki Takumi, [Takumi Yamazaki Podcast "Takum" Question Form] until.
Https://goo.gl/6 MqaBt
For inquiries about podcast programs,
Takumi (Podcast Production Team made by Takumi Yamazaki and everyone)
Please contact ateliersakuran@gmail.com.
※ Please enter "Yamazaki Takumi Podcast" in the title.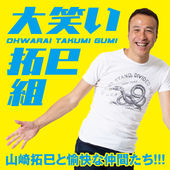 __________________________
The best way to succeed in business is
How much can I get from people?
Not always thinking that,
How much can I do to people?
From Nodacchi Mail magazine
・・・

Takumi Yamazaki Book, English ver.
↓↓
http://www.amazon.com/Shift-ebook/dp/B007VSDZPG/ref=sr_1_2?ie=UTF8&qid=1370728415&sr=8-2&keywords=shift+takumi+yamazaki
Able to download if you click this site.