June began.
A pure white month started ...
What month was it like in May?
What month would you like to be in June?
Make a wonderful flow to June!
3) What is not going well?
5) What did you notice in this work?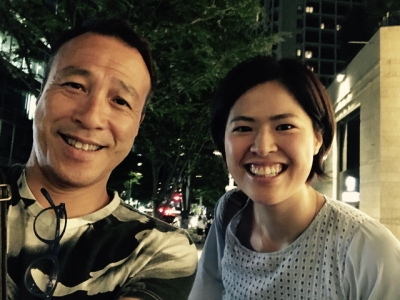 Last night, I talked to Nina.
Osawa's story in the day was deeply stabbed ...
First, giving = gifts!
What is it that we are given?
What is it that the fellow is surely pleased?
That is··· I was supposed to be coaching.
In the person's confused head
What if I can clear it with a little time and questions?
I will bring that pilot version to the Azabu office today.
It's simple, but I'd like to make it brush up and design what I designed as No. 1 in September.
First of all, give it first. I will be pleased ... Others, it is important to recruit people that I want to receive as well.
So we talked about branding. I think that it is still to write a blog.
On a blog "What I felt" "What I learned" Spelling "My Thoughts" · · ·
Because blogs can not be read unless they come see me ...
I would like to recommend starting the e-mail magazine.
Because the mail magazine can approach from here.
And it's a wonderful way to go through when you do not need it.
Facebook and Inst ... I also want to use Twitter and other SNS well.
Mine is ... It is in ↓ ↓ ↓!
Http://www.taku.gr.jp/sns.html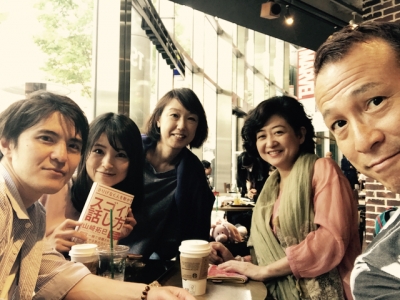 Lunch is ...
I talked with Makiko, Yoko, Rie, Yoichi!
Music, Beer, Electone, Supplement, Jazz, Saxophone, Paris · · ·
The topic was the best time flying around here and there!!!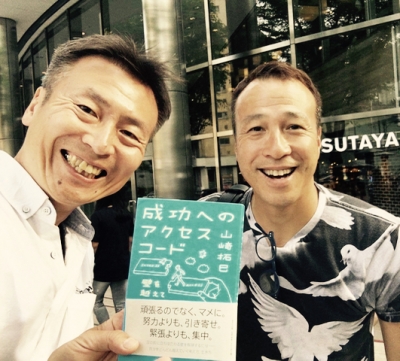 Accidentaly met!
Access code!!!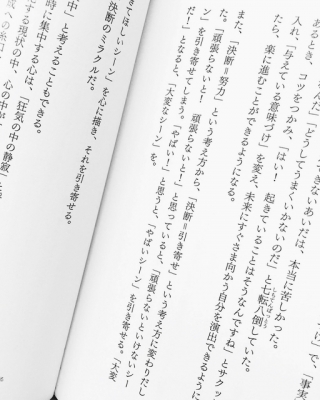 Wa, this page!!!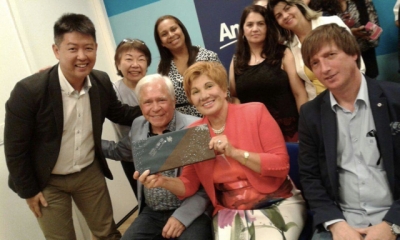 Thank you everyone!
Brazil!!!
Eva!
Keiko gohan will come soon!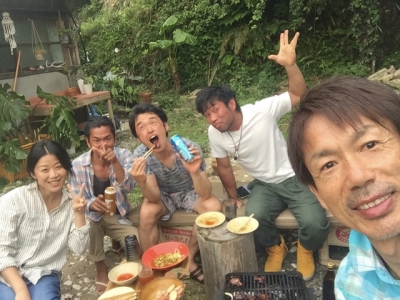 Wow! Thank you in island!
Takumi Yamazaki is happy!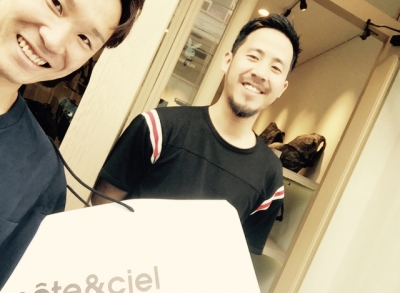 Bag too!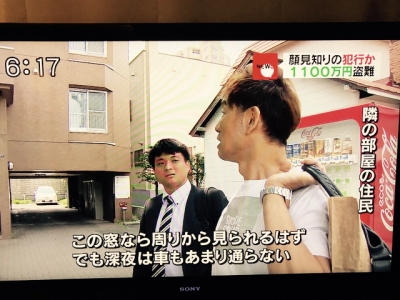 A!
Irimoto san・・・
is on TV!!!
junin da!!!
| | |
| --- | --- |
| | |
| | |
| --- | --- |
| | |

Takumi Yamazaki Book, English ver.
↓↓
http://www.amazon.com/Shift-ebook/dp/B007VSDZPG/ref=sr_1_2?ie=UTF8&qid=1370728415&sr=8-2&keywords=shift+takumi+yamazaki
Able to download if you click this site.