It is convenient to write a blog like this from an airplane ~ ♪
In a meeting in Vancouver,
Stimulated by leaders around the world,
I met my friend Kuno · · ·
Then move to New York,
My group is waiting,
Meet with members of Takumen,
I could finished the seminar safely, now I am on my way home.
I am thankful.
My feelings are overflowing.
I am watching the movie "Hidden Figures".
NASA's black staff's unknown true story. Successful.
My hearts gets warm.
Https://www.youtube.com/watch?v=gq_5KDHYEQ8
People who were discriminated.
My heart gets hot in the story that is acknowledged.
Because I think that it is a true story and I am watching it, it will be pulled in.
It's a wonderful movie.
"Triple X" and "Silence" ...
"Moana" and "La La la land"
I also saw "Thing"
Who is that impressed by this "Hidden Figures"?
I want to moved.
I want to grow.
I want to meet new people.
Limits and ...
Impossible ...
Maybe it's not true.
If there is no restriction, what life is good?
If you are determined to be able to do, what kind of action will you take?
That is how I crossed the wall.
That is how I made my dream come true.
I recently received a question like this ...
"What advice would you give, if you could meet your 20s?"
I can not do such an obstinate thing.
If I could meet myself in my twenties, I would only thank you.
I got myself to be created by those young people.
I want to tell thank you
」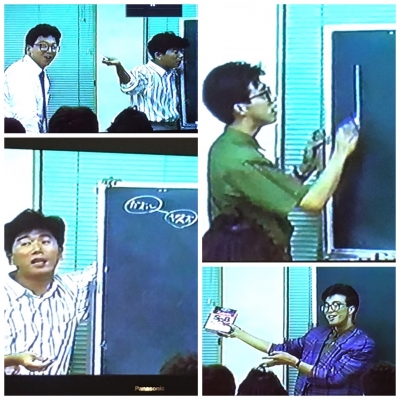 The youth who wore a green shirt is me.
The blue jacket on the bottom right is also me with a glasses.
Thanks really!!!

Takumi Yamazaki Book, English ver.
↓↓
http://www.amazon.com/Shift-ebook/dp/B007VSDZPG/ref=sr_1_2?ie=UTF8&qid=1370728415&sr=8-2&keywords=shift+takumi+yamazaki
Able to download if you click this site.