I is a little left (◞ꈍ∇ꈍ)◞⋆**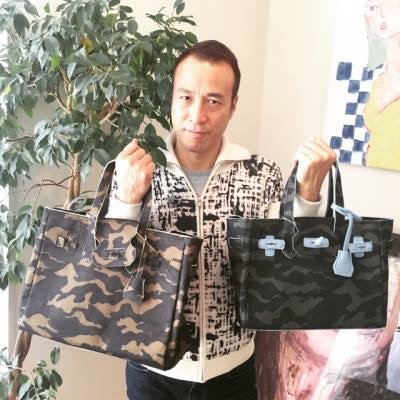 ★★★Takumi Yamazaki Produce Tote ★ ★ ★
Yamazaki Takumi ✖ La Cousette Collaboration Felt Camouflage Tote
2 felt material is ridiculously light and plenty. 2 sizes.
Takumi Yamazaki has printed a character "God of the Time and Space" in NY with a solo exhibition one by one!!!
~ For those who purchased ~
We will present original picture of Takumi Yamazaki with special gift to 1 person!
【Application】
● After filling out below, we will inform you of the purchase method by e-mail.
【Amount】 Khaki: 9,720 yen (tax included) / Blue: 9,180 yen (tax included)
※ Shipping will be cash on delivery
Since reply to e-mail of purchase method
* In case of application from mobile, please accept reply mail from e-taku @ taku.gr.jp.
==========
Application address
E-taku@taku.gr.jp
* Subject: Fest Camouflage Tote
*name:
*Postal code:
* Destination address:
*phone number:
■ Large / Small
# Number
************************************************** *
Product Details
Takumi Yamazaki will produce 1 piece, hand printed work.
The texture print of the actual product may differ slightly from the photograph.
Please acknowledge it.
⚫ Blue SIZE: W 31 H 25 D 15
Product weight: about 280 g
Lifting hand rise: 16 cm
Material: felt
________________
Khaki SIZE W37 H30 D15
Product weight: about 360 g
Lifting hand rise: 16 cm
Material: felt
//////////////////////////////////////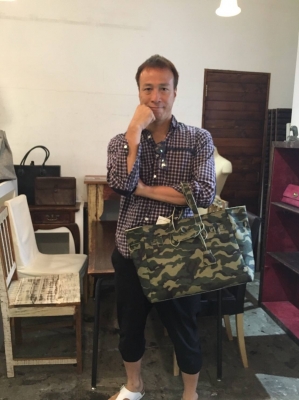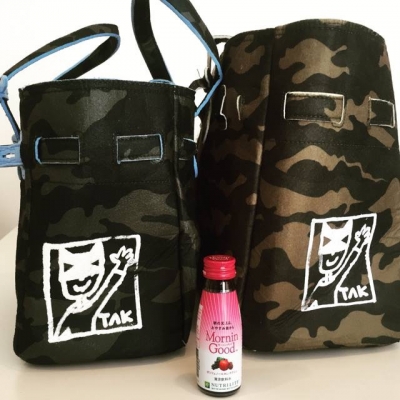 Takumi Yamazaki Book, English ver.
↓↓
http://www.amazon.com/Shift-ebook/dp/B007VSDZPG/ref=sr_1_2?ie=UTF8&qid=1370728415&sr=8-2&keywords=shift+takumi+yamazaki
Able to download if you click this site.