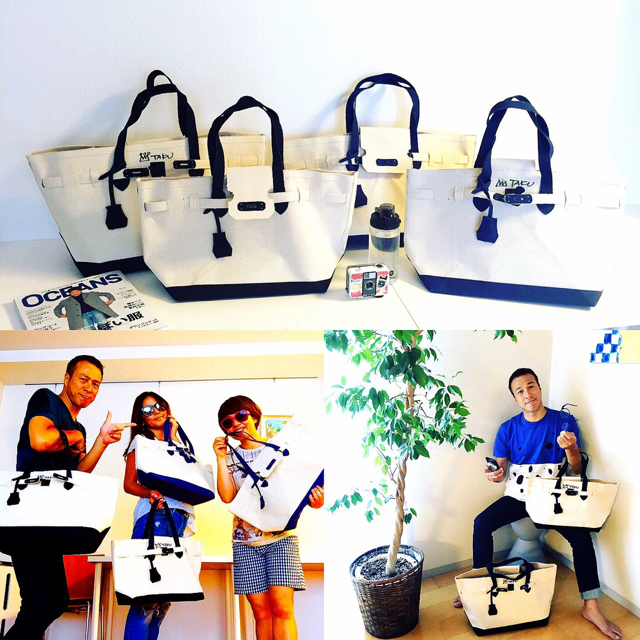 ★★★ Yamazaki Takumi Produce Tote ★★★
2016ss Yamazaki Takumi "autograph & message containing" canvas tote
Is a special tote released "autograph & message of Yamazaki Takumi"! ! !
Canvas is easy to use resistantly for dirt because they are coated! !
Yamazaki, me using a large tote ~ ♪
★ Because I put a sign in after the order, it will be the handling of the current number of orders only.
★ The delivery is scheduled for shipment after 20 days.
[Application period] 8/7 (day) Deadline
Small 9000 yen (¥ 9720 tax included)
Large 9500 yen (¥ 10260 tax included)
※ Shipping will be in cash on delivery
Settlement period: will be notified by e-mail with respect to the order after the settlement
Please apply at the fill received e-mail to the following items.
※ In the case of application from a mobile,
Thank you to receive a reply e-mail from e-taku@taku.gr.jp.
******************************
Large) Vertical 30 / Horizontal 59 / gore 22
Small) Vertical 29 / Horizontal 50 / gusset 19
//////////////////////////////////////

Takumi Yamazaki Book, English ver.
↓↓
http://www.amazon.com/Shift-ebook/dp/B007VSDZPG/ref=sr_1_2?ie=UTF8&qid=1370728415&sr=8-2&keywords=shift+takumi+yamazaki
Able to download if you click this site.