Today we heard the "Ki no seminar" by Torii teacher from morning.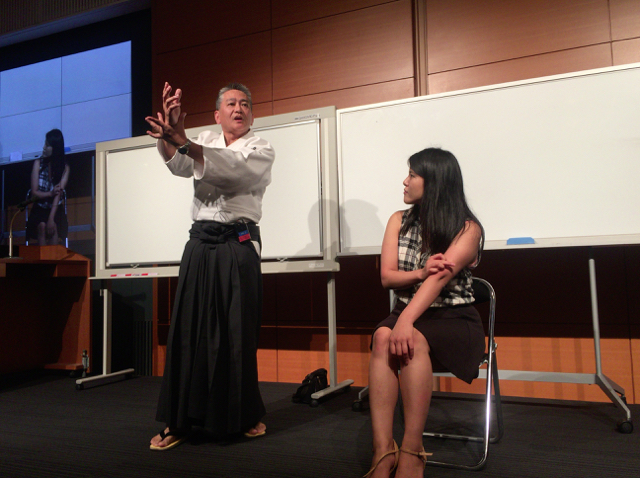 It was great experience!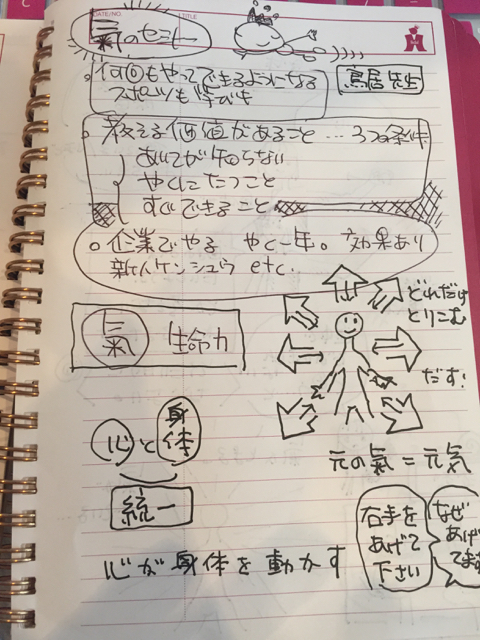 ... value to teach
- That the others does not know
- Useful
- you can do immediately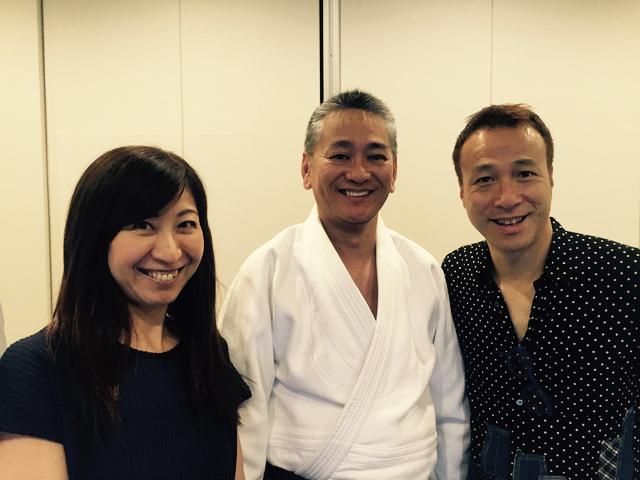 Ki = Vitality
Not to bend the arm
↓↓↓
Power will be bent if you just imagine ...
from the hands, water cannon from the fire engine
Do not bend.
Along the way just think that only "might be bad", the arm would be bent.
What is important here is ...
Without thinking, such as "Is it all right?",
However, just to stay in the world that is drainage water.
Bend it to a person and that does not become relatively.
... In one also posture
Arm as soon as I stoop would bent.
Arm just put the waist do not bend.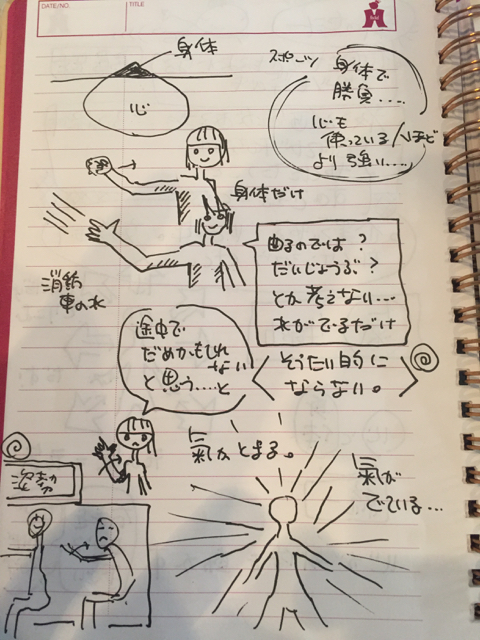 ///////////////////////////////////
Stand in the stance of the shoulder width.
To cut Purupuru the water after toilet hand washing
Try waving the palm of the hand.
Not swing and put the force Purupuru.
It said, "Please relax",
When pulled the arm down, Yorori and regime collapse.
This is not a relaxing
Darakkusu, Torii teacher says.
Not a relaxing thing to pull out forces
Dalat to have that only.
After shaking the purpuric and hand,
1/2 continue to (50%) 1/2 ... and naturally small.
But not the other hand is rain to the eye,
There is a movement to become static as infinitesimal.
This is the state that have come up with Ki.
Even pulled the arm system does not collapse.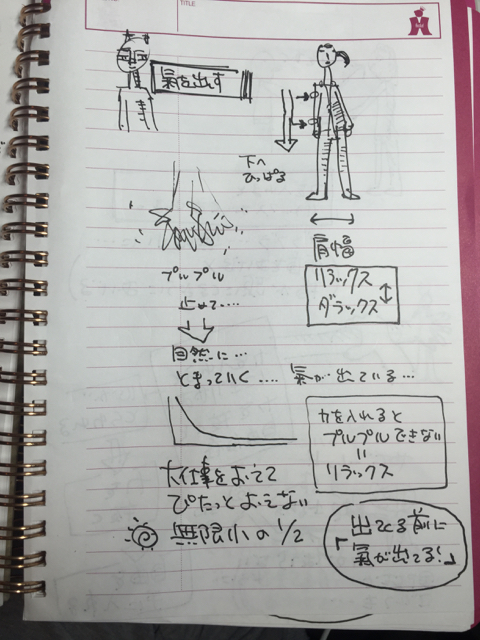 ... In a state in which it held the arm
Torii teacher "Please scratched his head."
You can not scratch.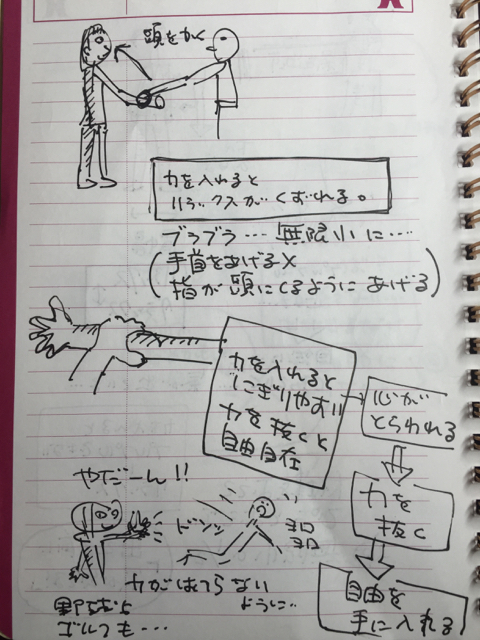 But,
The hanging out and wrist, into the infinitely small and ...
Hey presto! ! !
Resolution does not stick in the force, but it is freely and relax.
Arm you put the power is easy to grip for the opponent, but ...
Freely and pull out the power.
Heart eliminate the free and bound.
Unplug the power, get the freedom.
Baseball, also golf, when the force is not turned on to exert a great performance.
Time of emergency, relax is broken, my heart is bound.
Or the infinitesimal possible to the natural position? !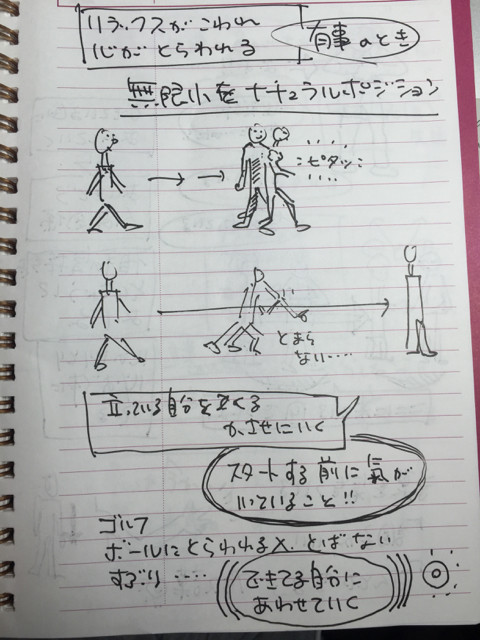 Walk across the street to the front.
Middle, stalls and those who give the failure in the arm appears.
However, the image of yourself that have already arrived,
When the walk feels like "fit into" in the figure, you can not stop.
I make my own standing, advancing while producing care.
Go for your own.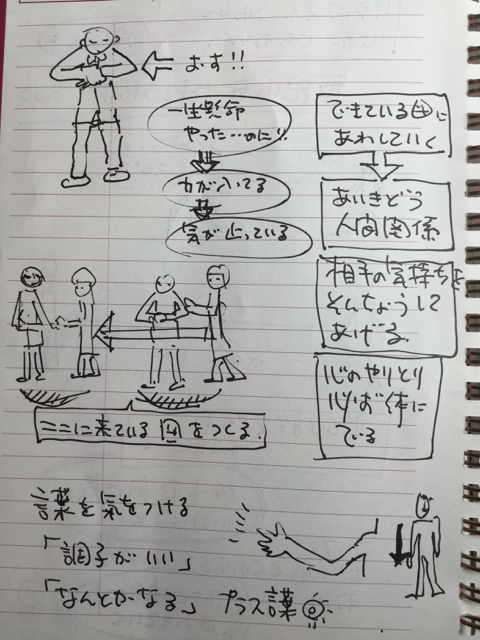 The boys stand hardens like a stone girls press.
Not the movement even if you press no matter how focused.
↓↓↓
But I worked very hard in vain.
The Power is in = has stopped Ki is.
Without a force,
I see myself is progressing press in the image.
Then ...
To regime collapse, if a man is pushed, would move.
Aikido is human relations.
To respect the feelings of the party, to move things in the heart of the exchange.
Match the diagram is made.
Back to experiment to bend the arm.
Do not bend and use any words?
What would turn the language they speak?
"Condition is good."
"it can"
"Somehow become" ... plus words! It does not bend!
"It's no good."
"No such thing"
"What is good in this?" ... Minus the words! Become crooked!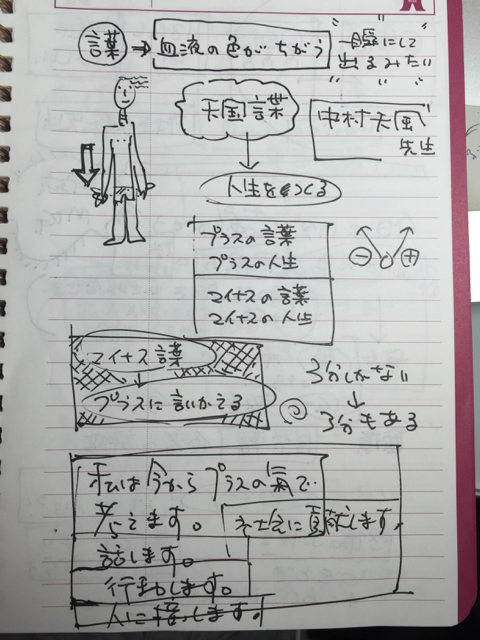 Nakamura Tempu teacher ...
http://earth-words.org/archives/3243
The color of the blood would change by means of words.
Words make a life.
Plus words → plus life
Negative words → minus life
"There are only 3 minutes" → "there is also a 3-minute"
I am a positive mind from now
think.
I talk.
And act.
You in contact with the people.
And contribute to society.
Kazuo Murakami teacher ...
https://www.youtube.com/watch?v=pT_qpqX6h0E
Gene is turned on in the laughs!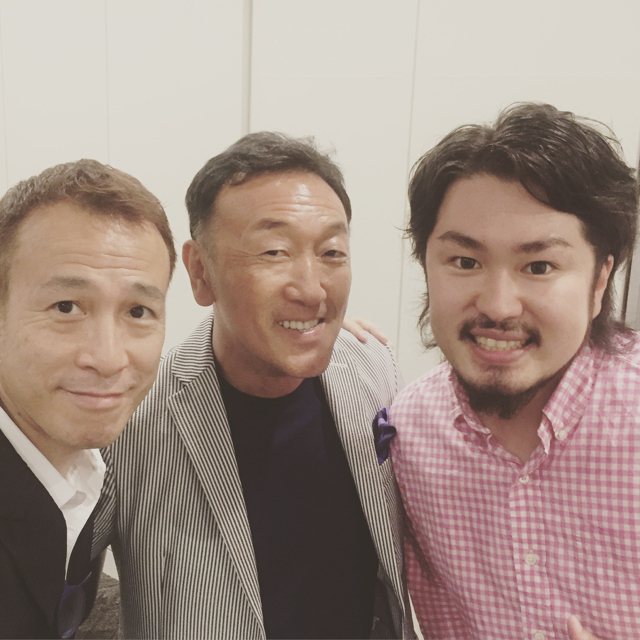 I learned a lot!
Thank you Hada san.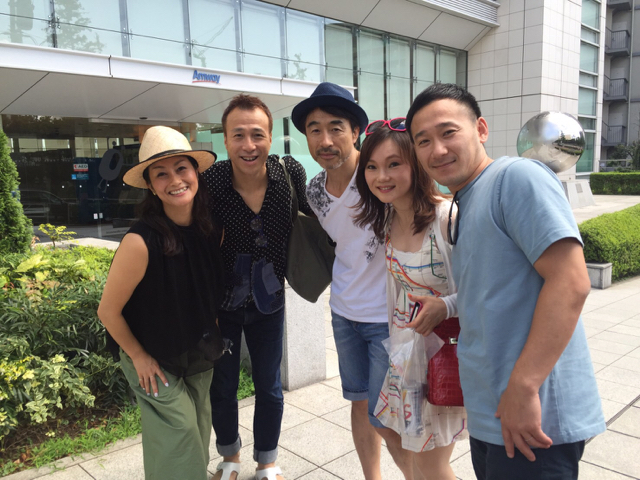 Chance meeting also ...
Life is wonderful!
After the seminar ...
Baseball practice! ! !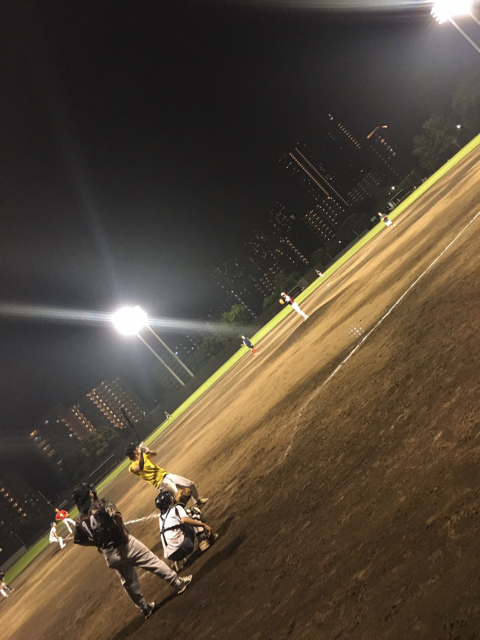 July 28 ... Tokyo Dome! ! !
Tickets 1000 yen.
Please contact together!
yu_jin726kyo_ko@yahoo.co.jp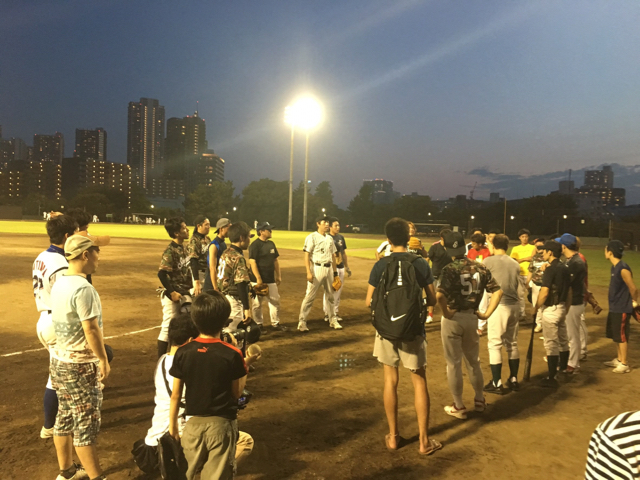 Who go first?
Who goes forth?
lol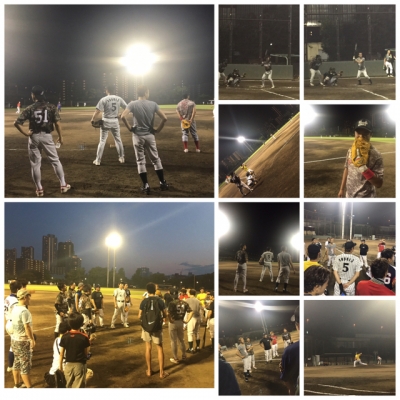 Team became one!!!
__________________________
__________________________
__________________________
Kakusan's wife・・・
YUuka san birthday party!!!
Thank you!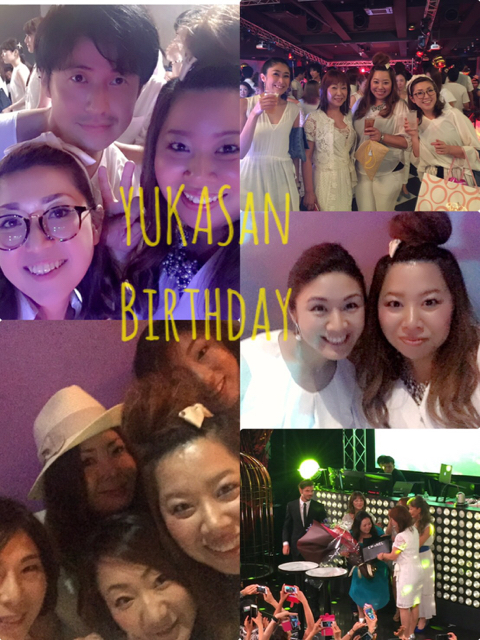 Thank you everyone!
__________________________
__________________________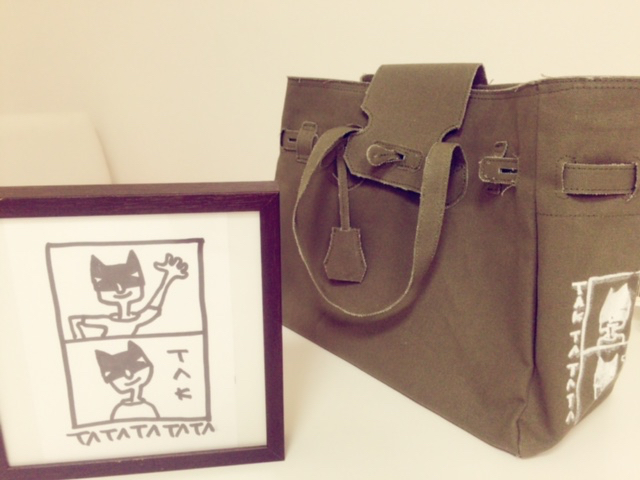 Oh!everyone won♪
Congrats!!!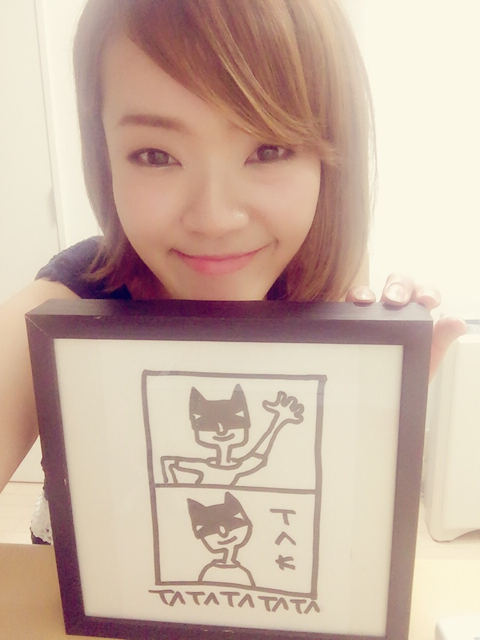 __________________________
__________________________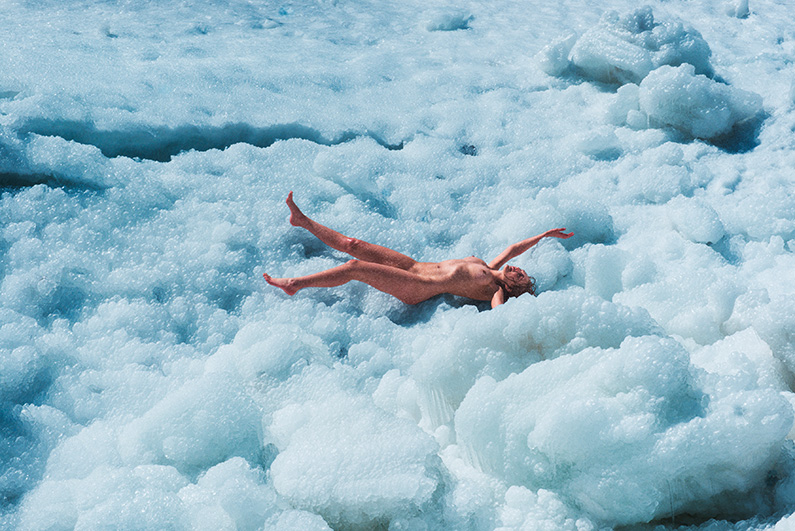 Ryan McGinley BODY LOUD
Venue: Tokyo Opera City Art Gallery
Location: Shinjuku-ku, Nishi 3-20-2 Tokyo Opera City Tower 3F
Hours: 11:00 to 19:00 (Friday, Saturday 11:00 to 20:00 / month, until May 2 days rest / last admission is 30 minutes before closing)
Admission: General 1,200 yen (1,000 yen), university and high school students 800 yen (600 yen), junior high school or less free / held at the same time "collections Exhibition 055 to among the flowers" including admission of "project N 64 Tanakayasuo" / collections Exhibition admission ticket 200 yen (discount without) are also available / in () is better and attending one person you have a more than 15 persons group rates / disability free / Arts Society members is free (membership card presentation) / discount of the combination and the refund is not allowed
Contact: 03-5777-8600
URL:
__________________________
__________________________
Thank you everyone!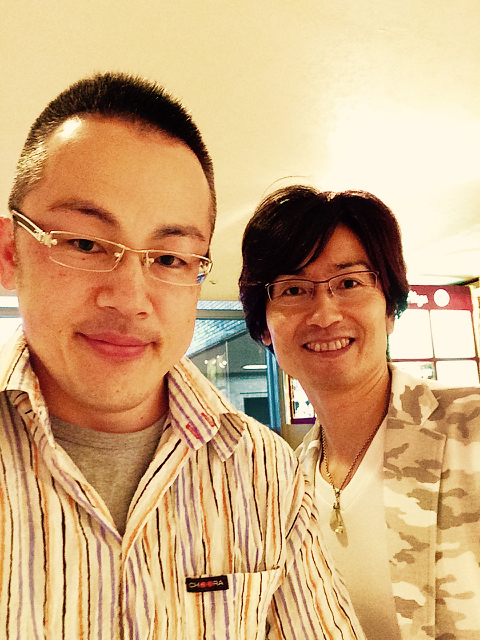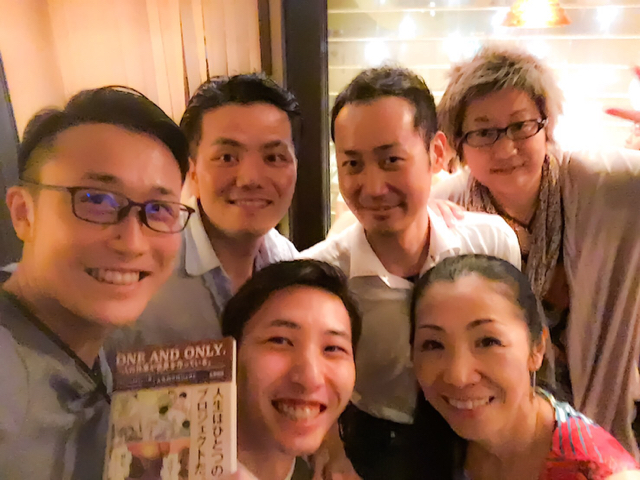 Thank you everyone!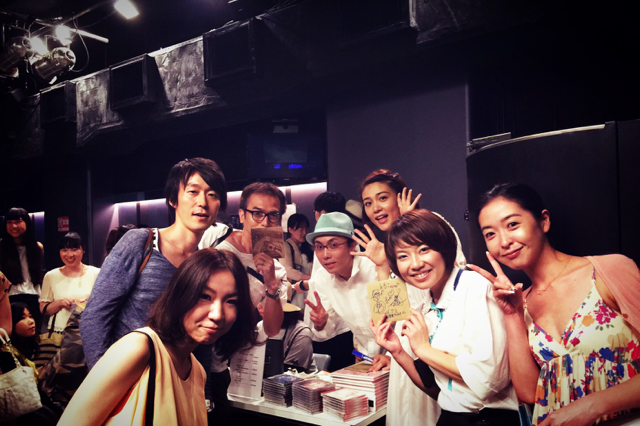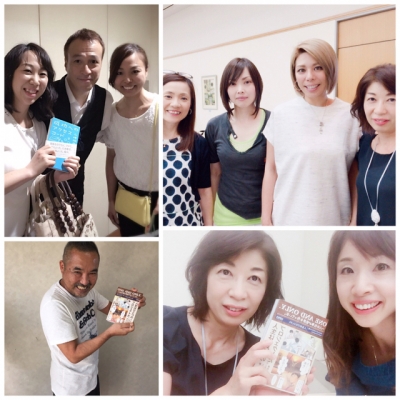 __________________________
__________________________

Takumi Yamazaki Book, English ver.
↓↓
http://www.amazon.com/Shift-ebook/dp/B007VSDZPG/ref=sr_1_2?ie=UTF8&qid=1370728415&sr=8-2&keywords=shift+takumi+yamazaki
Able to download if you click this site.