"Girl Camellia" http://www.vap.co.jp/s_tsubaki/
Cinemart Shinsaibashi 6/4 (Sat) - 10 (gold) ... 16 15 to once screening
Shimokitazawa Tollywood 6/11 (Sat) - (every Tuesdays)
Sapporo dinos Cinemas Sapporo theater coming soon
http://eiga.com/movie/84316/theater/
Movie "Shojyotsubaki" public Memorial - girl Camellia Cafe
Period / 2016 May 24 (Tuesday) to 31 days (Tuesday) Hours: 11:00 to 23: 00
Location / Daikanyama Holy 106-0032, Shibuya-ku, Tokyo Ebisunishi 2-19-8 Tel: 03-5456-3363
Home http://www.harutomo.jp/file/holy.html
Notice https://www.youtube.com/watch?v=VLQcDzFriy4
FamilyMart limited bromide sale
In the Family Mart in the "Famima print", it began selling the main movie scene photos as bromide.
Limited, bromide not be able to buy only here, by all means do not miss!
How to buy
→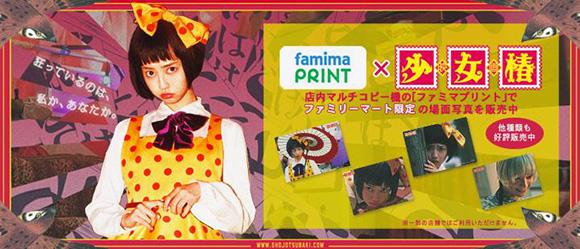 Thank you Ecchan!!!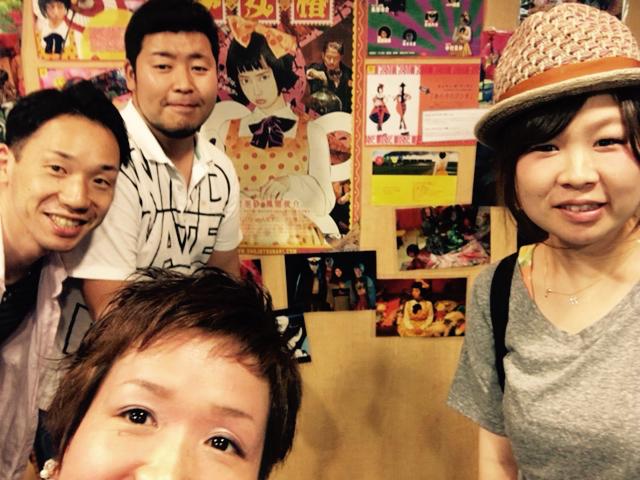 Takumi Yamazaki Book, English ver.
↓↓
http://www.amazon.com/Shift-ebook/dp/B007VSDZPG/ref=sr_1_2?ie=UTF8&qid=1370728415&sr=8-2&keywords=shift+takumi+yamazaki
Able to download if you click this site.