Spreedents baseball team 「original T-shirts started sales reservation!」
I will sell Tokyo dome「camouflage design+number 49」
!
Team player uniform
↓↓↓↓↓↓
http://www.footmark.bz/uniform.jpg
If it is!
This time, apart from the same "green camouflage" and uniforms, also released "gray" in the back color!
Already, or those who Spree Dents fan to have a green, is another one wearing How?
unitedathle 100% Polyester / dry mesh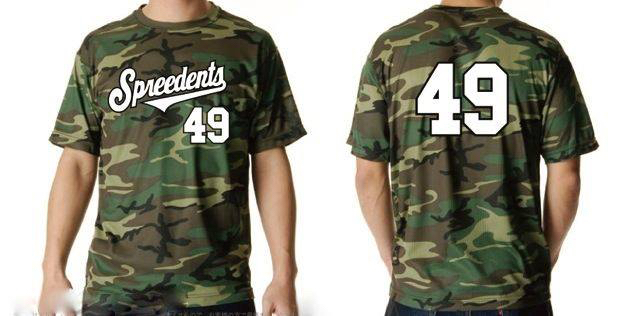 <B: Gray>
anvil 100% cotton
■ Sample image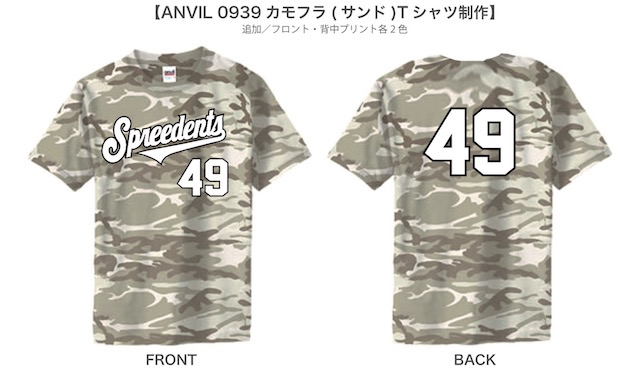 This time, because it is a sale of the reservation number only, there is no sale of after hours.
Please apply for sure until June 3.
__________________________
● amount (delivery fee and tax included):
(A: Green) 2,700 yen / sheet
(B: gray) 3,100 yen / sheet
S · M · L (each limited to 50 sheets)
Since it has been described a transfer destination in confirmation e-mail after the application, and then give me transfer.
※ There is no cash on delivery
● Application deadline: June 3 (Friday)
■ Dispatch: early July plans
※ You catch the Tokyo Dome tournament of July 28th.
http://www.footmark.bz/spreedents/
<Size Details (A: Green)>
__________________________
__________________________
17:00 to 19:00 (practice)

Takumi Yamazaki Book, English ver.
↓↓
http://www.amazon.com/Shift-ebook/dp/B007VSDZPG/ref=sr_1_2?ie=UTF8&qid=1370728415&sr=8-2&keywords=shift+takumi+yamazaki
Able to download if you click this site.