Soon wilk be full!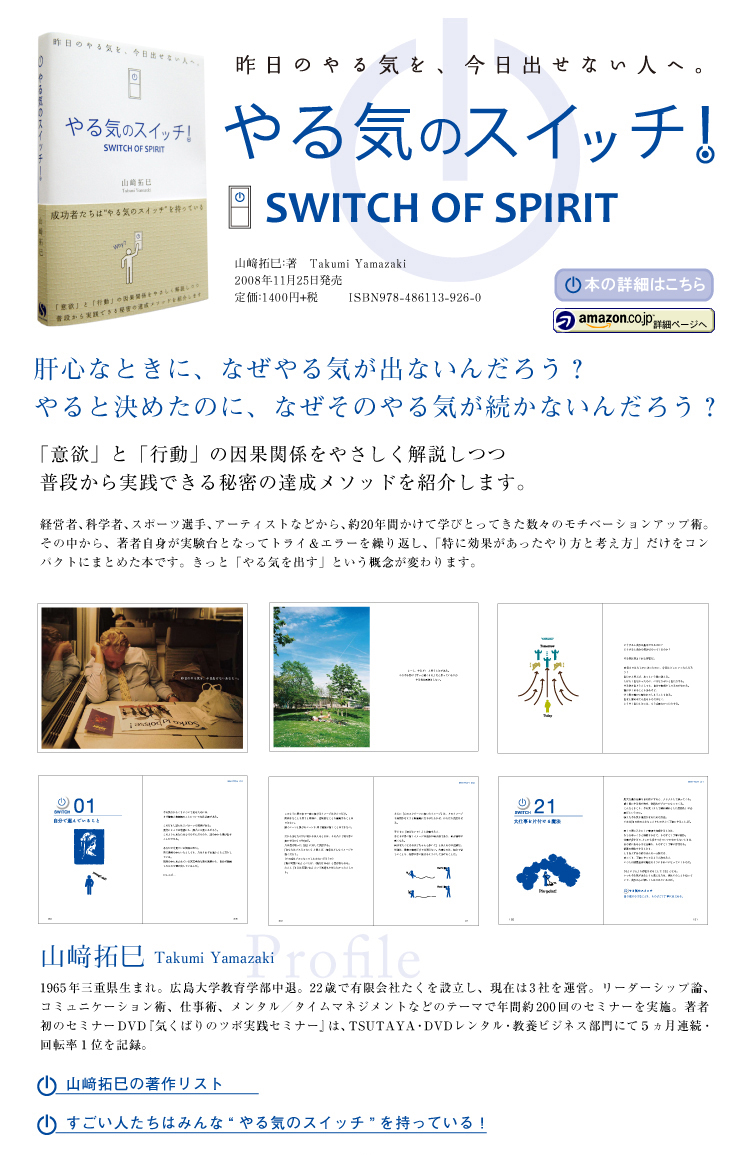 『Yarukino swith Jissennseminar in Kyoto』【Time】2/8(Mon)19:00~

To someone who can't motivate yourself.
All successful man has "motivartion point. "
Why the otivation don't continue?
The relationship of 「Motivation」and「Action」
then tell you the method of how to.

【Time】2/8(Mon)19:00~
【Place】Kyoto education culture center
8500 yen→special price1500yen!
【Application】
Please tell us the number of ticket, contact number and please send me.

Books of Takumi Yamazaki, English ver.
↓↓
http://www.amazon.com/Shift-ebook/dp/B007VSDZPG/ref=sr_1_2?ie=UTF8&qid=1370728415&sr=8-2&keywords=shift+takumi+yamazaki
Able to download if you click this site.